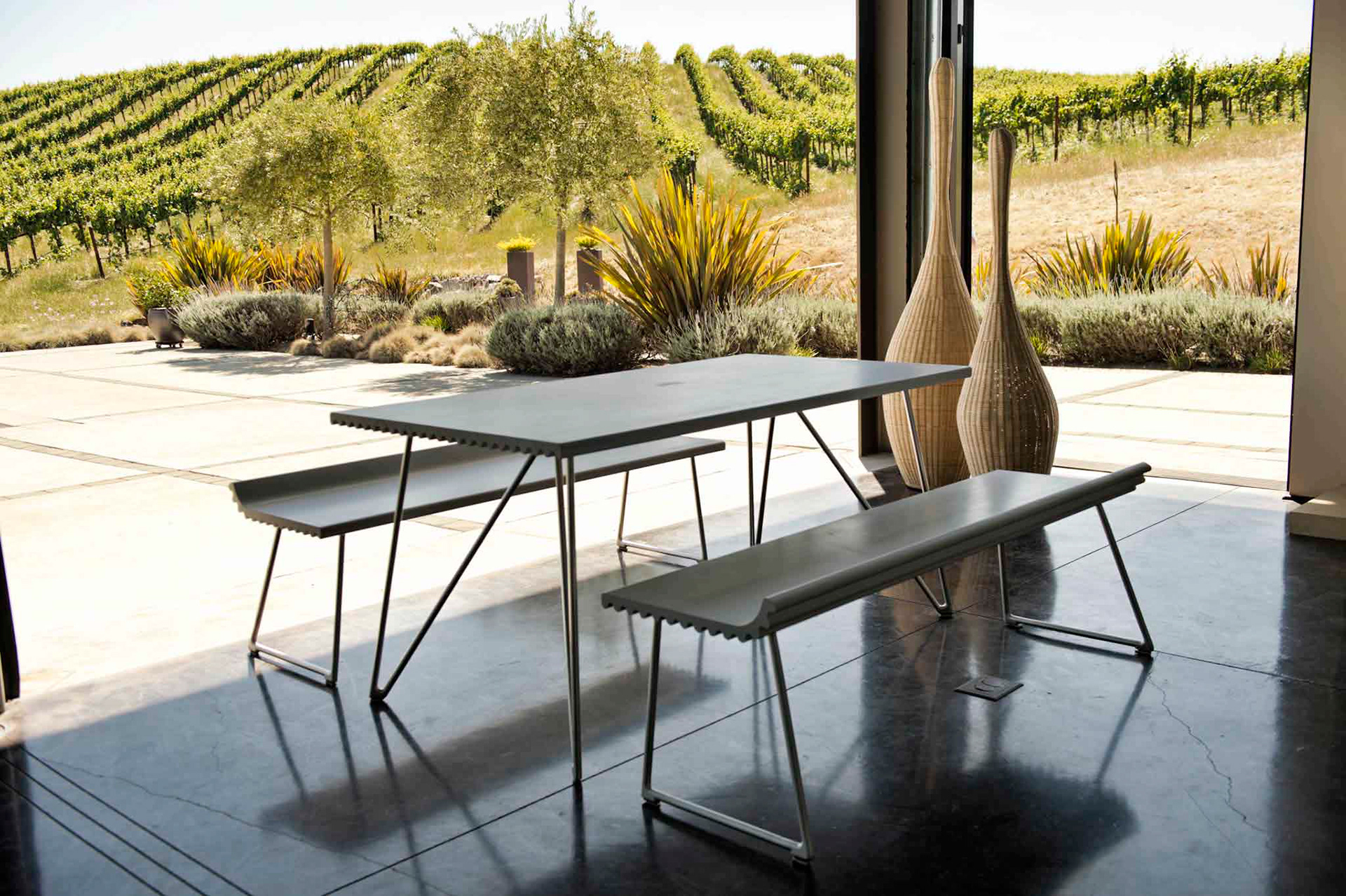 Winner of prestigious design awards such as the Red Dot, the Good Design award, and Interior Design Magazine's "Best of Year" 2013 award for outdoor product design among others. 
OLithas is a collection of outdoor/indoor furniture based on the idea of making a stone appear to be light and fluid like a wave. It started as play of words combining the Greek word 'Lithos' (Stone), with the Spanish words 'Ola' (Wave) and 'Olita' (tiny wave). The project is now a new and consistent means to integrate steel and cement by Design. Implementation is achieved by casting a ribbed wavy pattern on the backside of a concrete slab, and by matching the radius of the wave with recyclable stainless steel tubing to complete the base. The resulting pieces are minimalist, long lasting, and eco-friendly. The ribbing pattern not only accounts for a unique timeless aesthetic, but also functions as structural reinforcement along the span of the slab. The resulting grooves function to fit the radius of the recycled metal bar base for a unique integration of materials. 
O-Lithas started as a self-initiated and independently developed project in Austin,TX. It was first licensed to Meld USA, out of North Carolina (2008), and later developed for production and re-licensing to Landscape Forms (2013) as part of Landscape Forms new Terrace Life series aimed at protected outdoor spaces. 
Design by: Efrain E. Velez
Photo Credit: Landscape Forms & Alisa Marrow