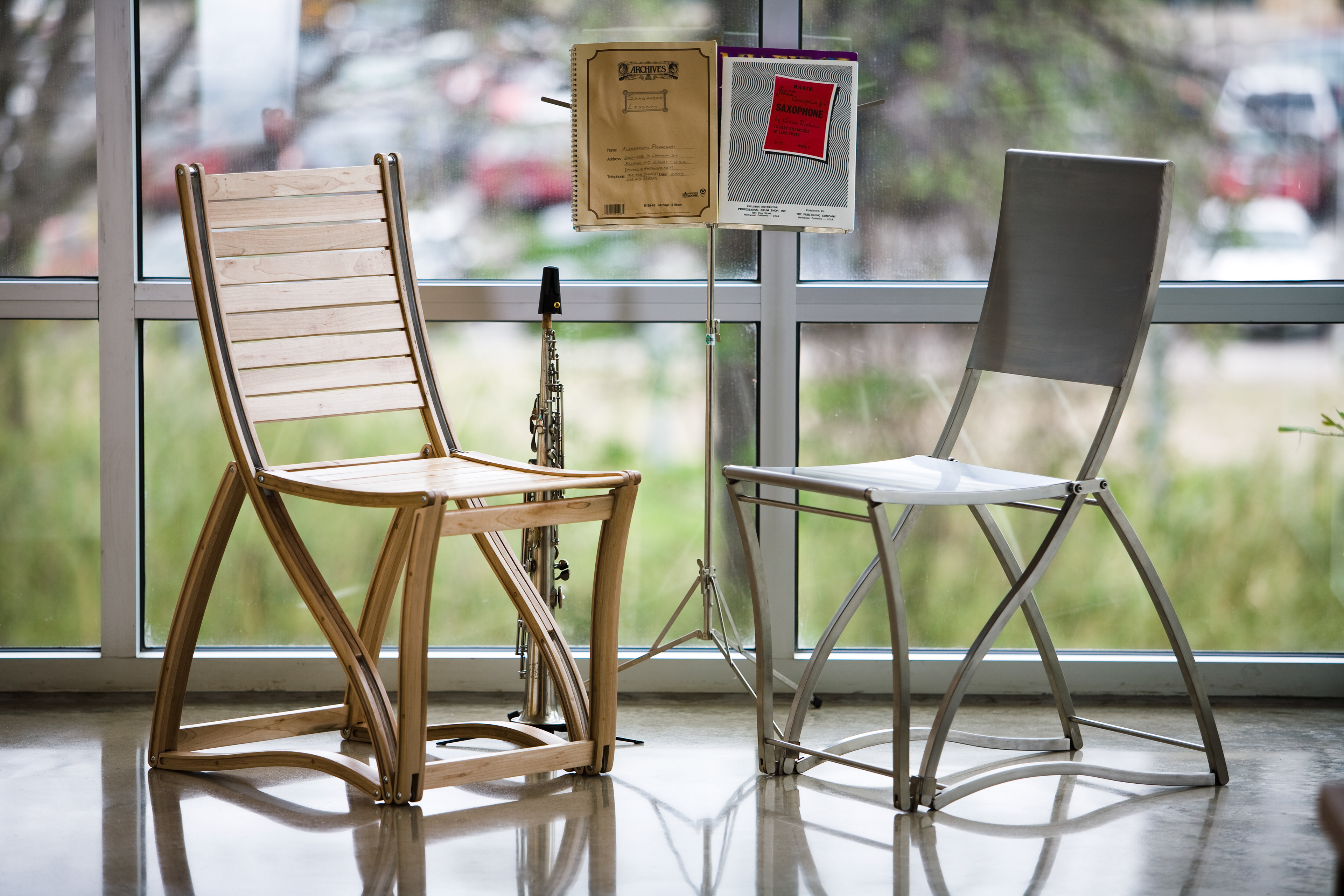 'Tertulia' is the Spanish word for gathering, a conversational get together in which people simply sit and exchange their ideas freely. Tertulias can happen in a moments notice. They can happen anytime or anyplace, and for that reason a folding chair was simply the most natural departing point typology for this project. It is a work in progress, started in 2000 as a part of a school assignment (to design a 'Communicator'). And it has evolved over a period of over 15 years into its current form by means of trial and error, material exploration, and pure personal joy. My original statement read as follows: Project: 'Communicator' 
• I communicate best when I sit and feel comfortable with people, the idea of a 'Tertulia' came to mind. 
• The word Tertulia means small social gathering in Spanish. 
• The goal for the project is to become myself a 'Communicator' and design a 'Tertulia kit'. This will enable me to create a Tertulia, anywhere I please. 
• I have two weeks, an internal frame back pack, and a cooler for beer, Wine, and crackers, but no chairs. I will focus on the chairs. 
• Their form will derive from the metal curved rods inside my pack. 
• The chairs are meant to be carried as a snowboard on the pack's snowboard/shovel pocket in the back. 
(Sketchbook notes from 2000)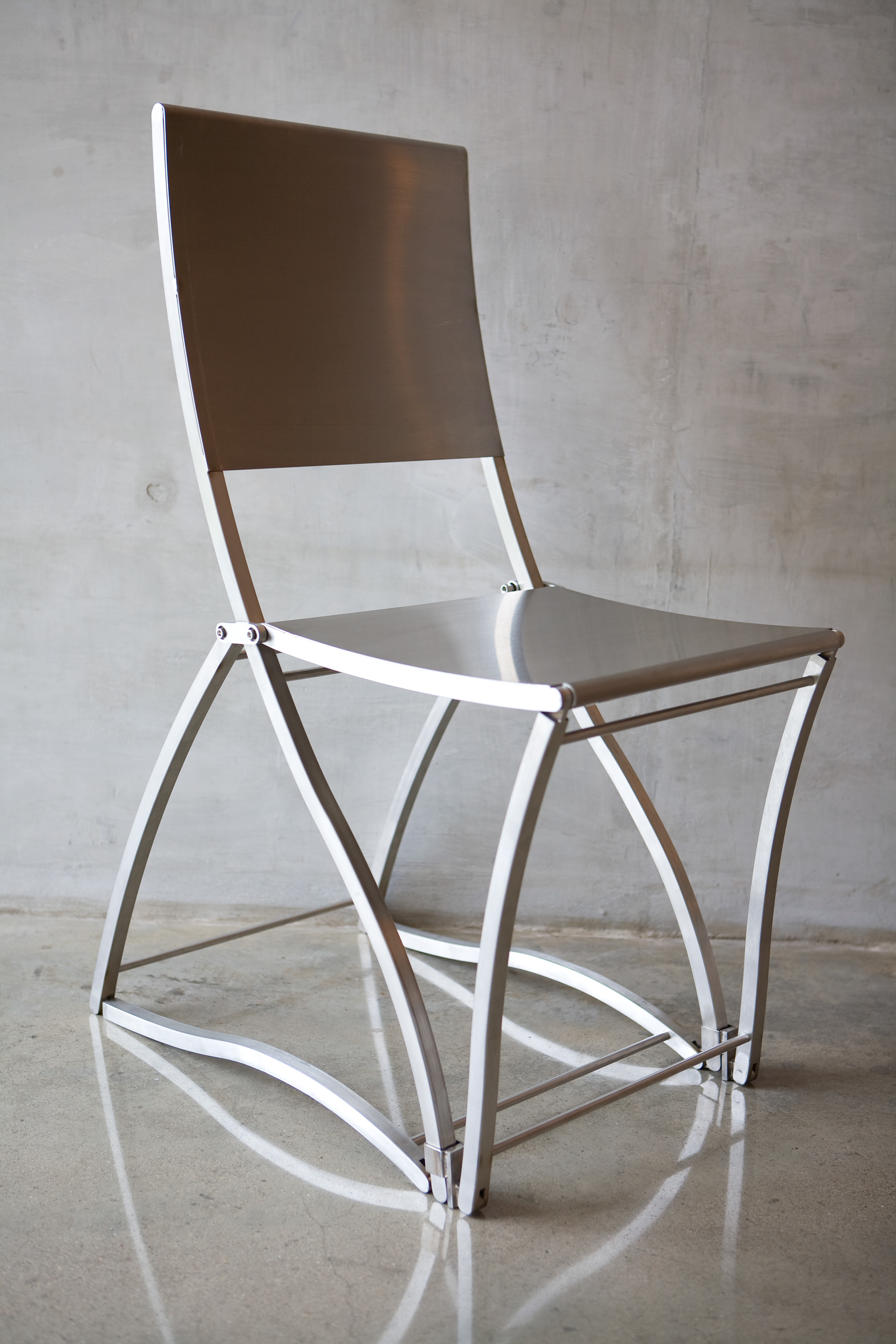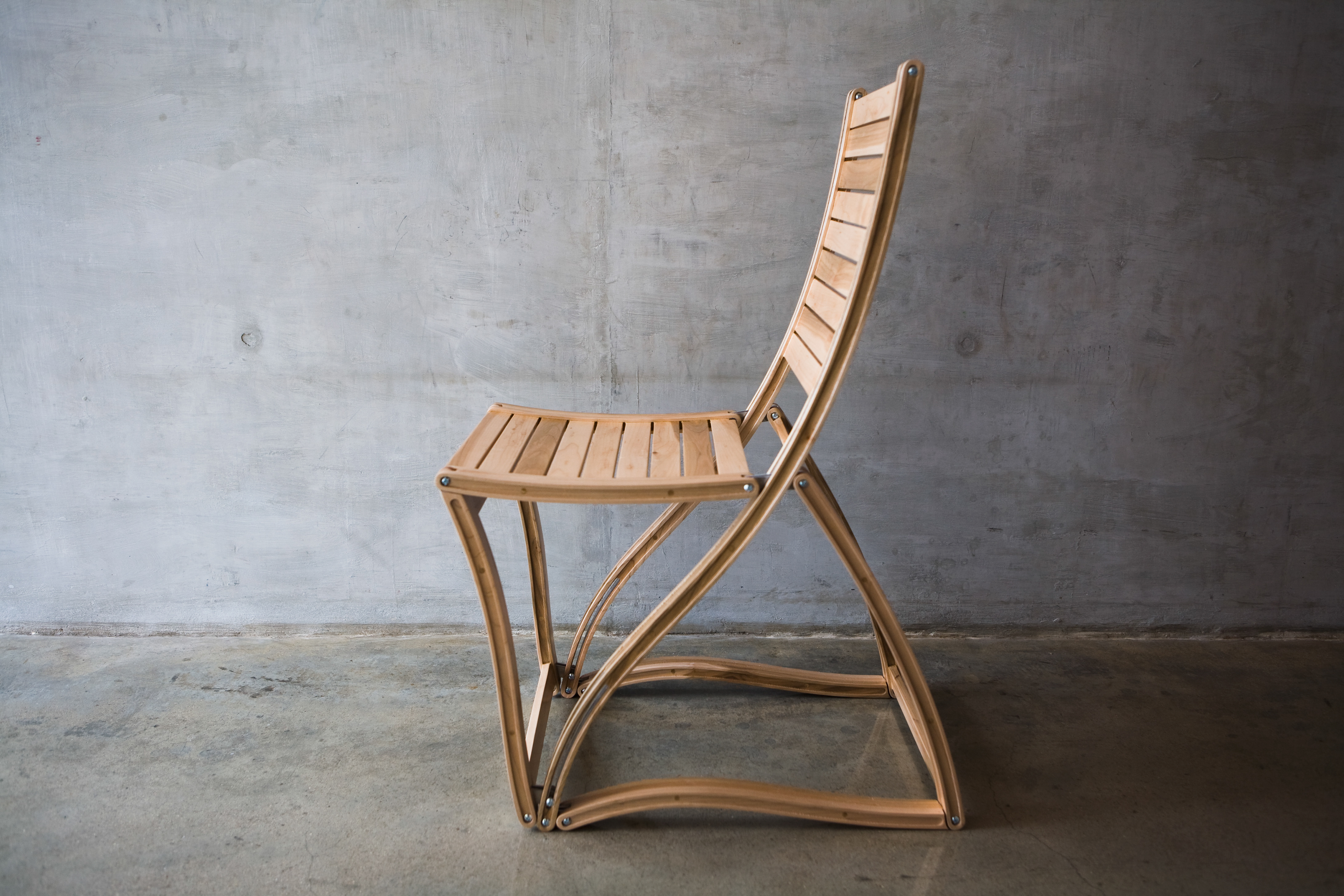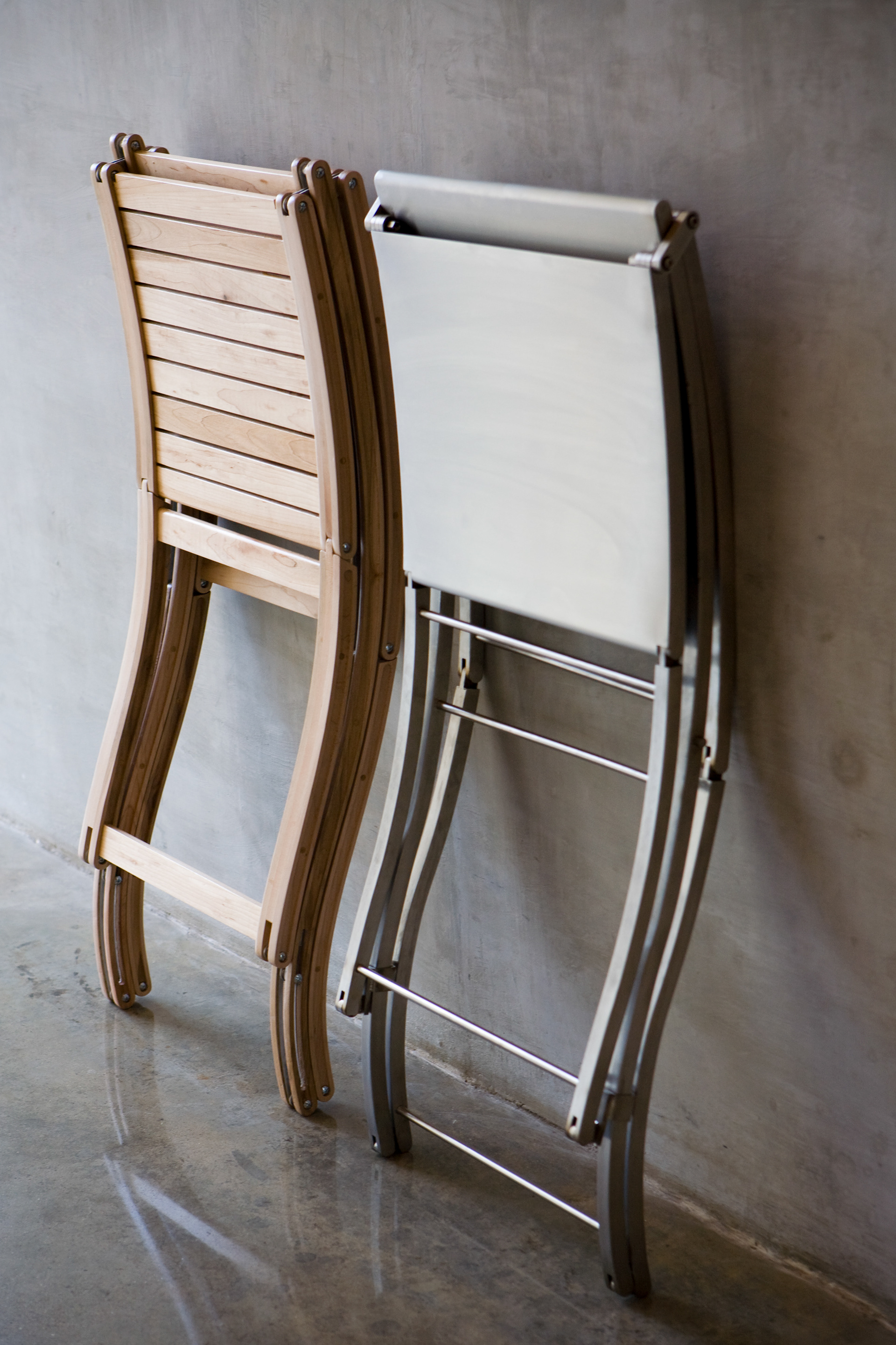 Tertulia - Folding Series (2000-2008)
In this original version, Tertulia is a multi-purpose /flexi-use folding chair. Its design features a unique patent pending geometry that does not rely on either an "X" or "A" Frame configuration (typically found in folding chairs) and yet allows for infinite material and pattern design configurations. The chairs were debuted as working prototypes during the Salone del Mobile in Milan, Salone Satellite 2008.
Tertulia Milan: stainless steel prototype (2008) |Tertulia Giardino: maple wood prototype (2008) | Tertulia Giardino & Milan : Folded prototypes (2008)
Photo Credit: Alisa Marrow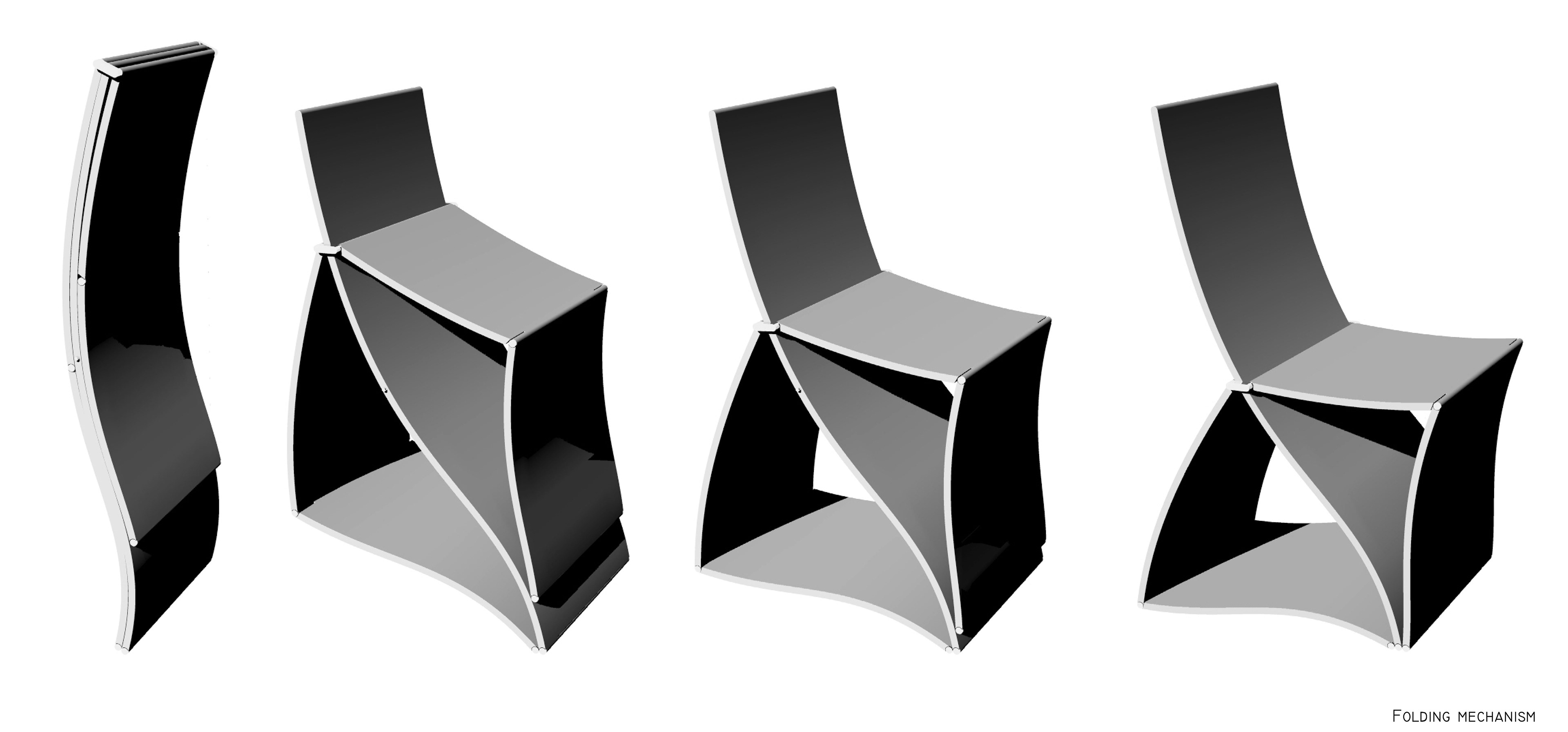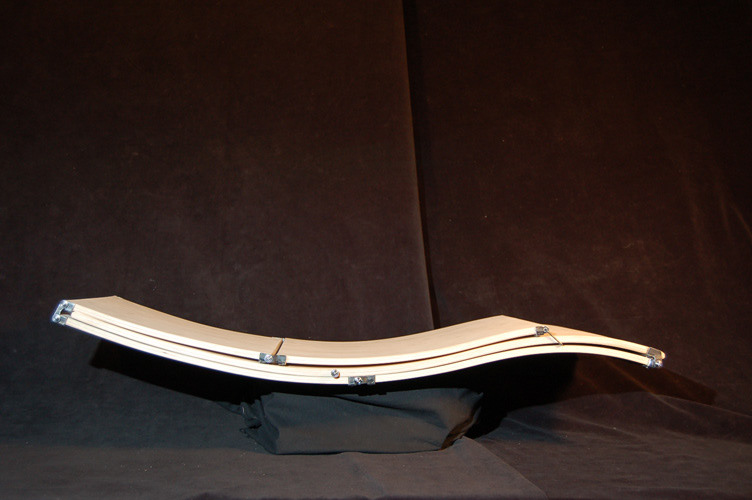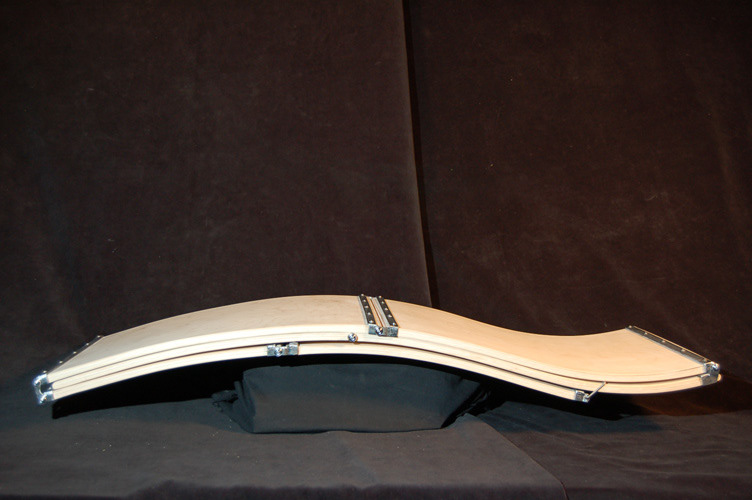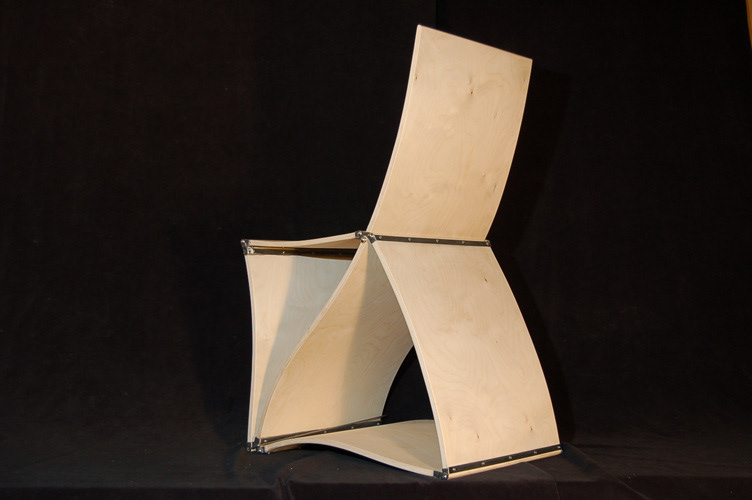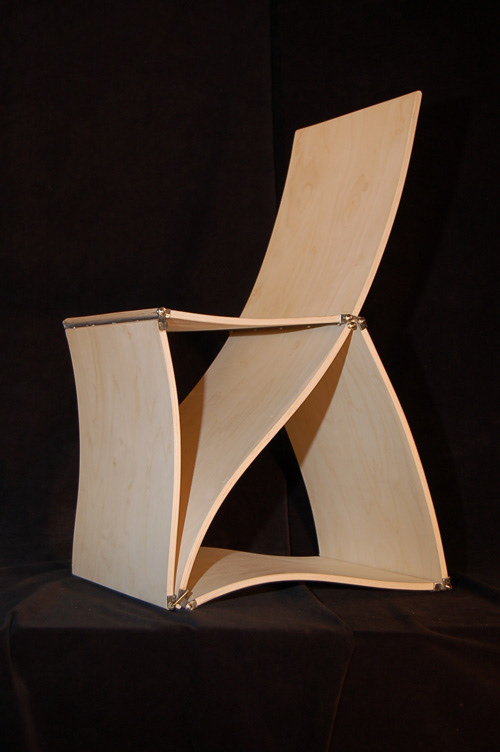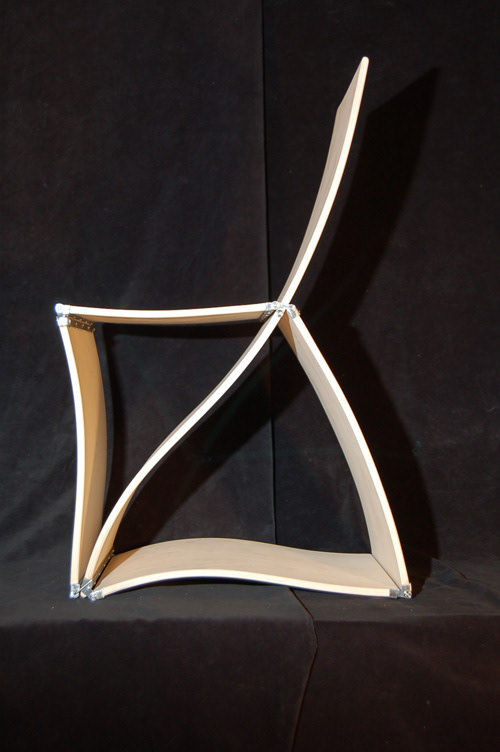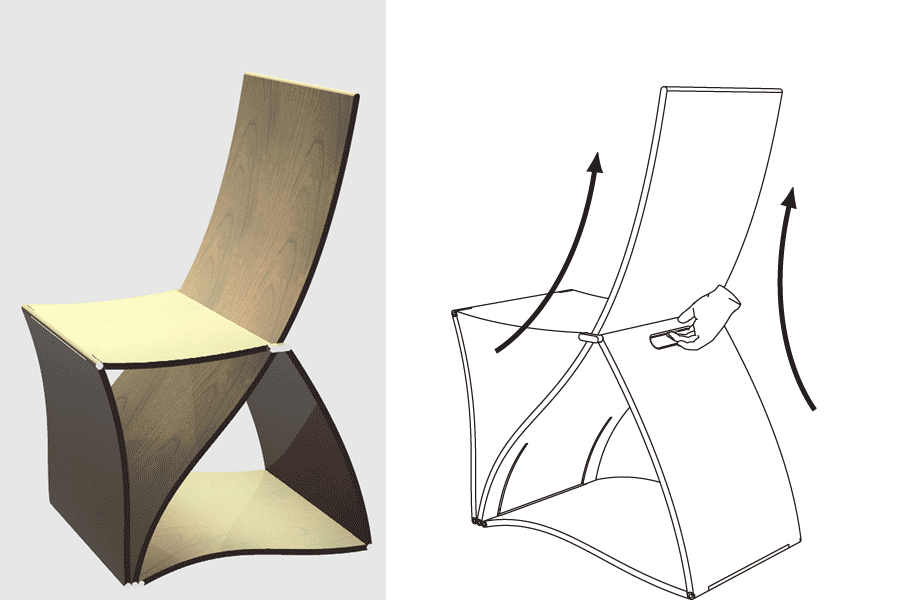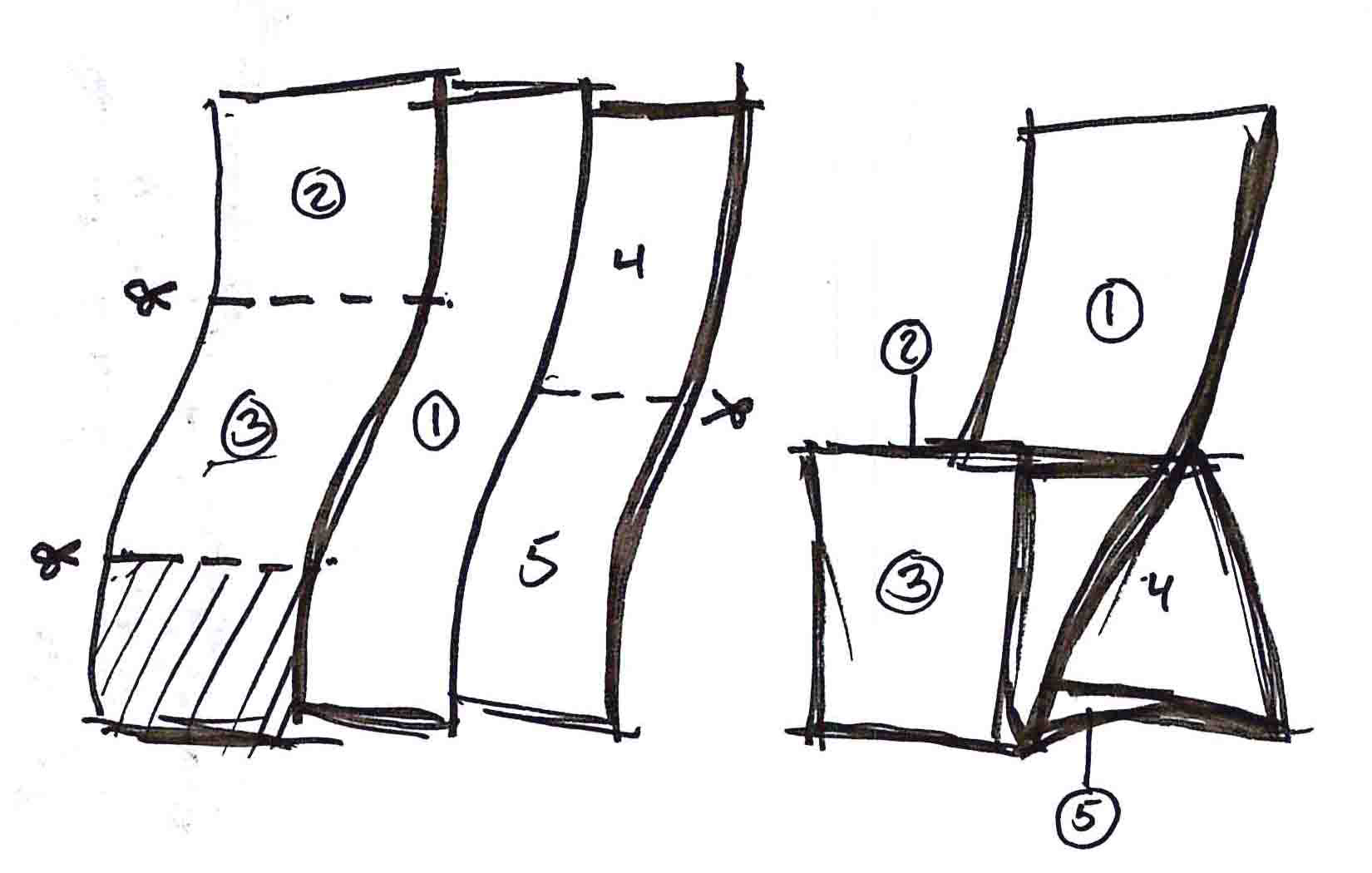 Tertulia - Fissa (Fixed) Series (2010-2011)
Tertulia Fissa, is a multi-purpose/flexi-use chair originally derived from the metal curved rods inside a climbing pack. Its design features a locked geometry of thin and sinuous profiles, all cut out from the same form (see diagram). Design variation may be achieved by means of color laminates, patterns, materials, and textures. Lateral stability is achieved by the diaphragm action of the panels, and its strength derives from its cross braced profile rather than the thickness of each member. Productions costs are kept low considering that only one main form needs to be achieved in order to derive the complete geometry of the chair.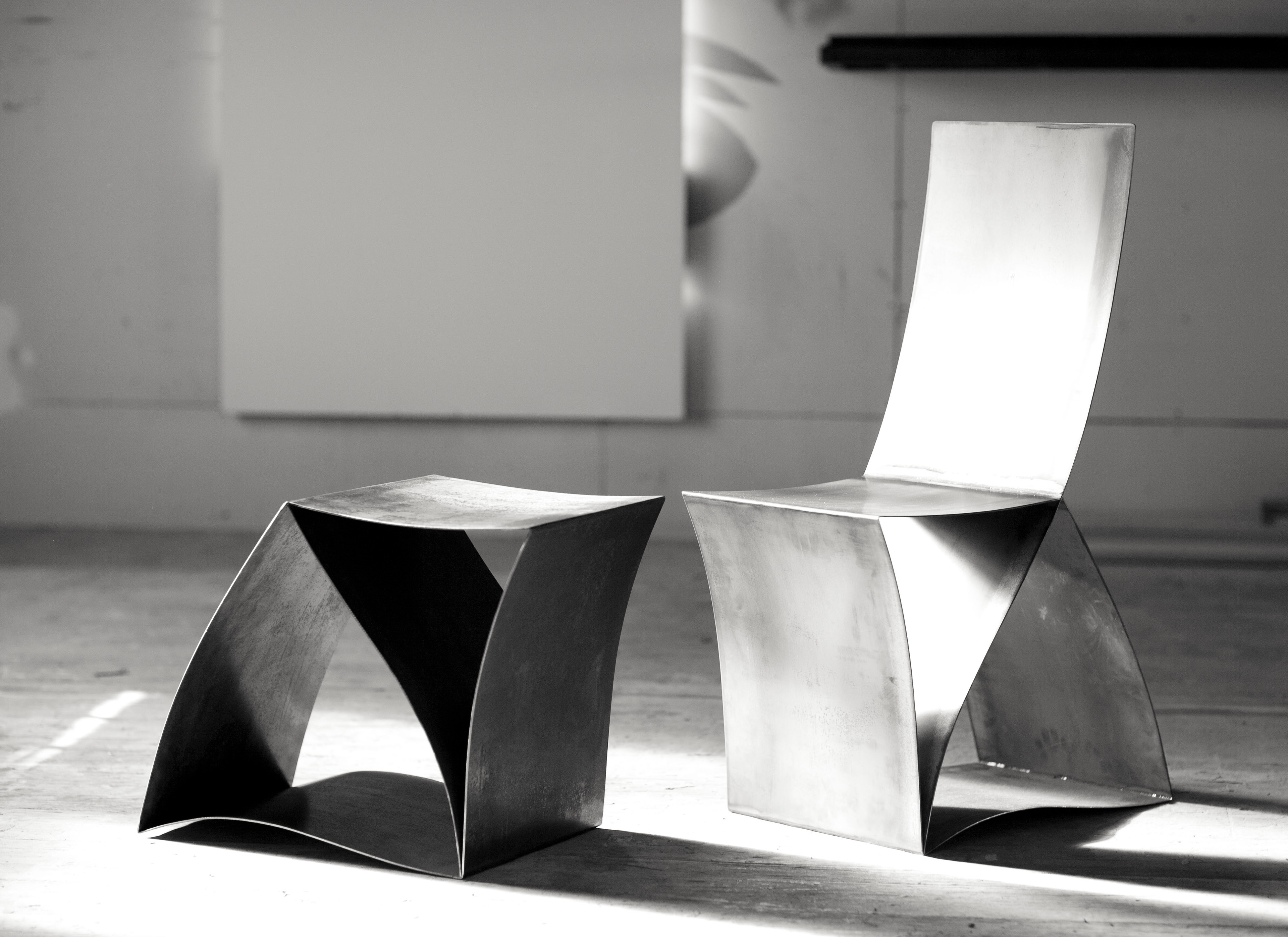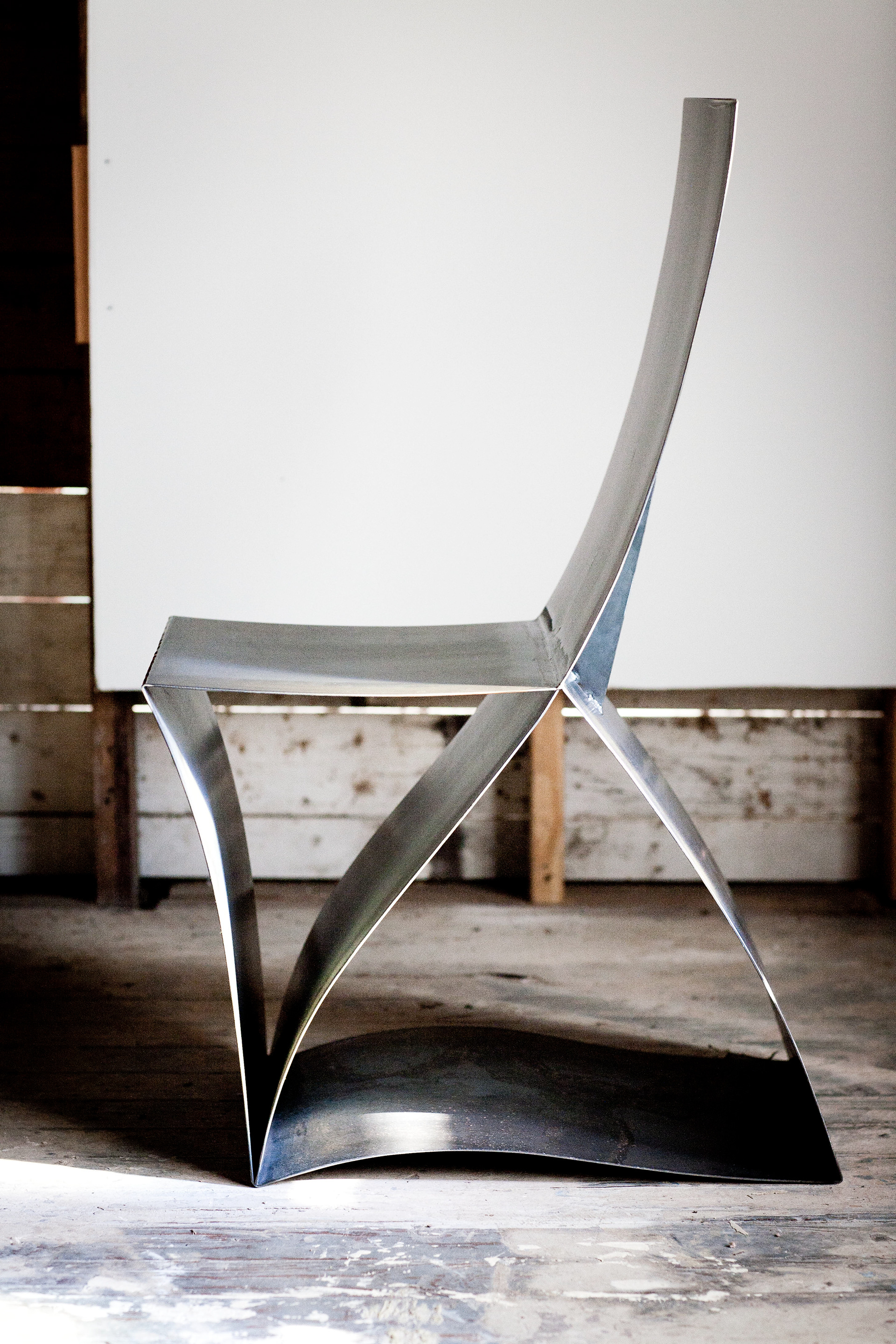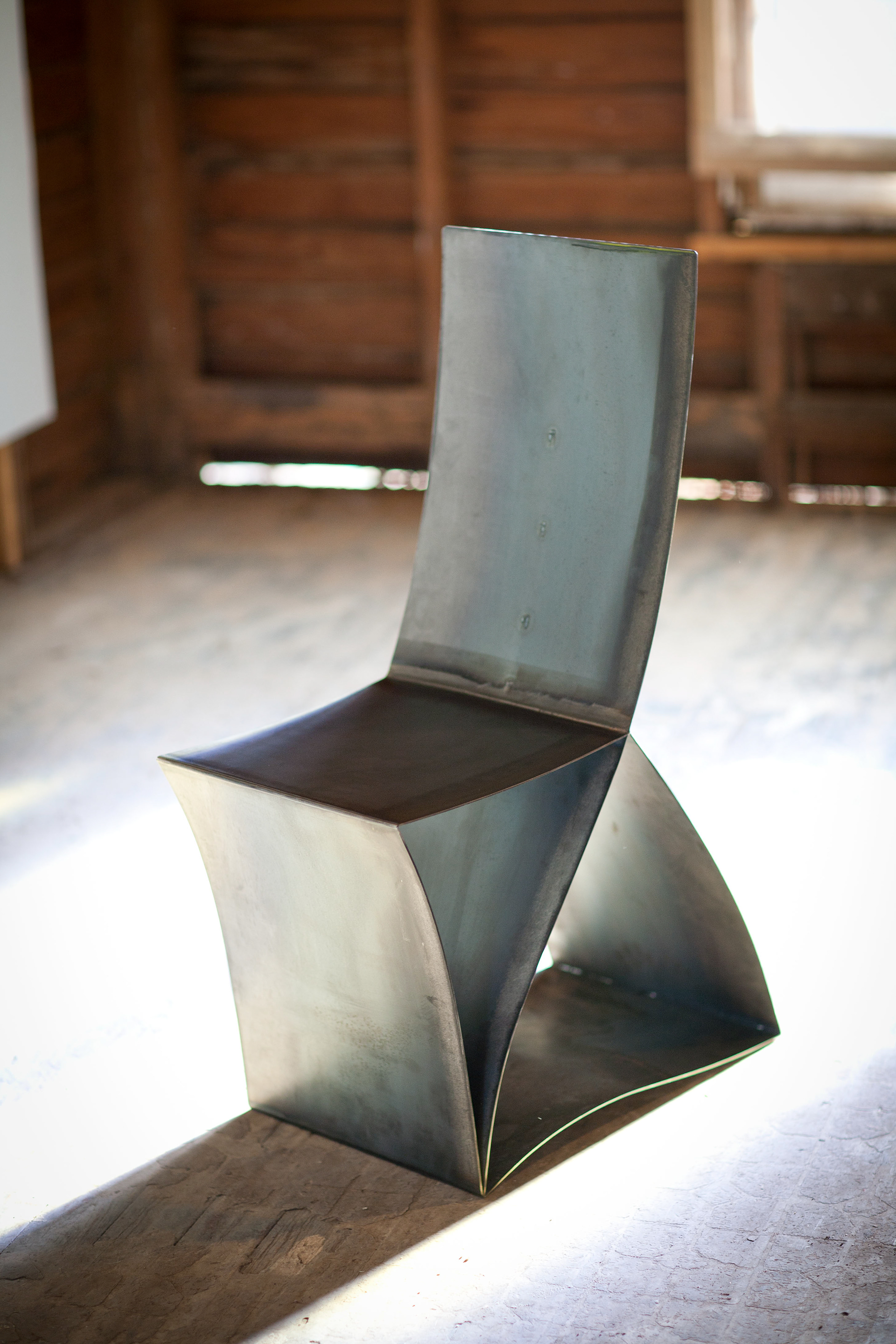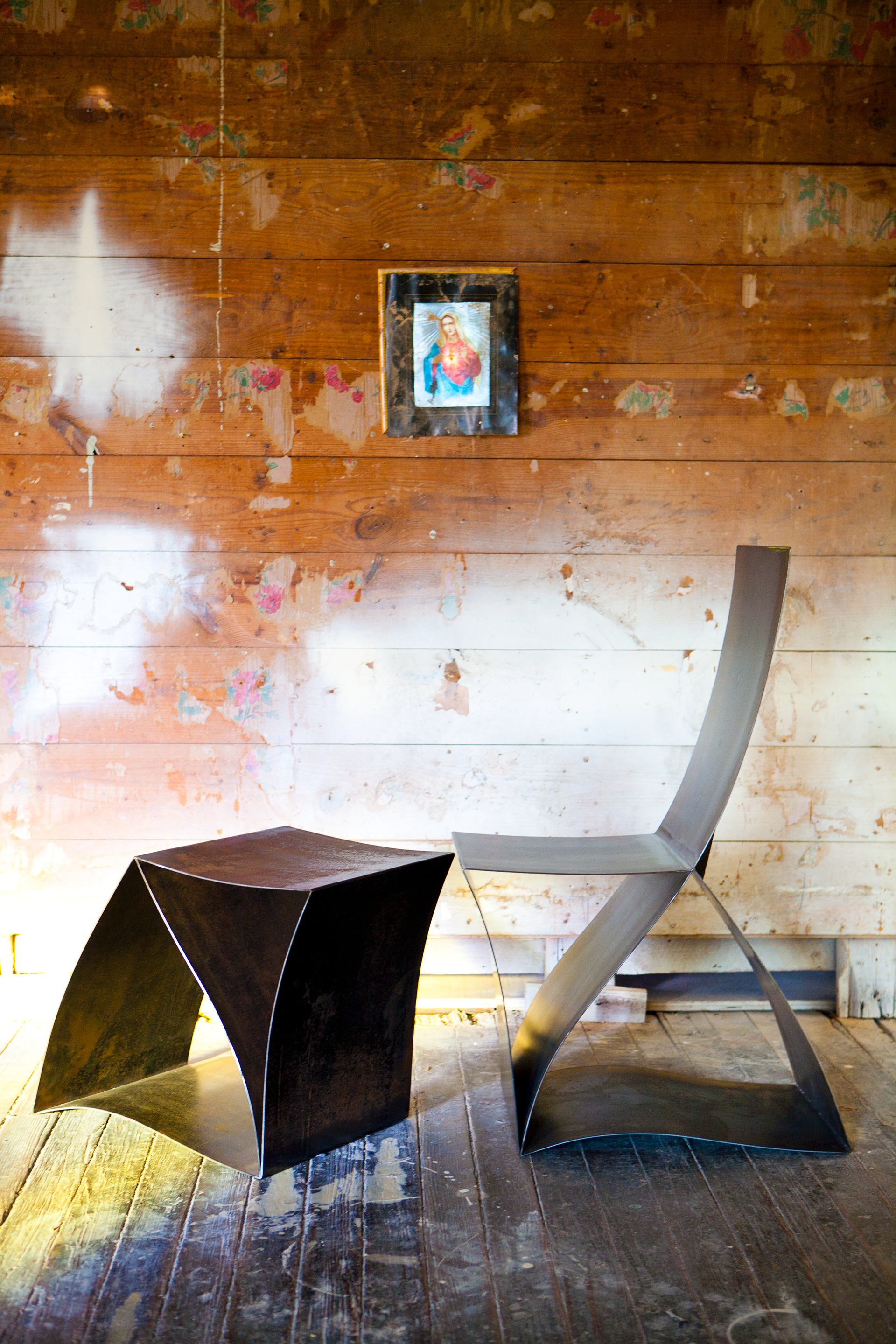 Tertulia Fissa: steel prototypes (2011) | 
Photo Credit: Alisa Marrow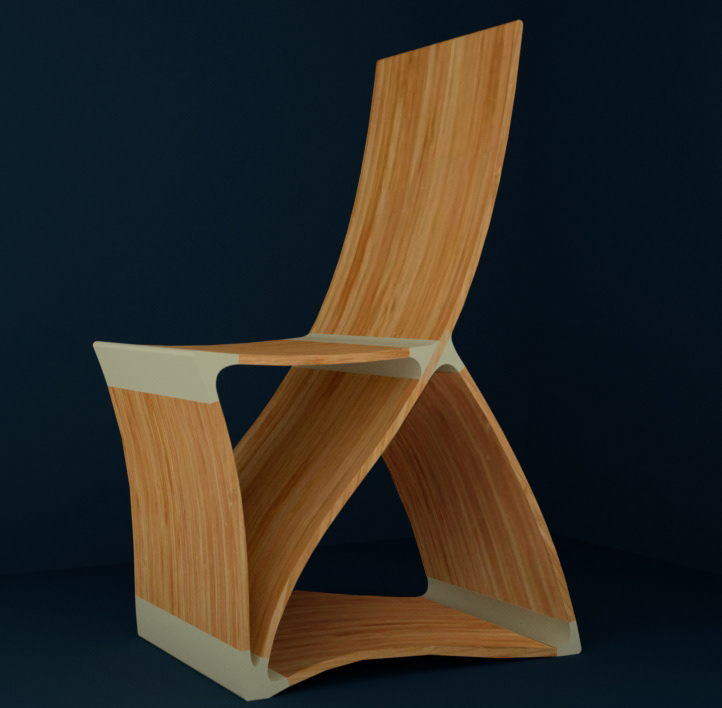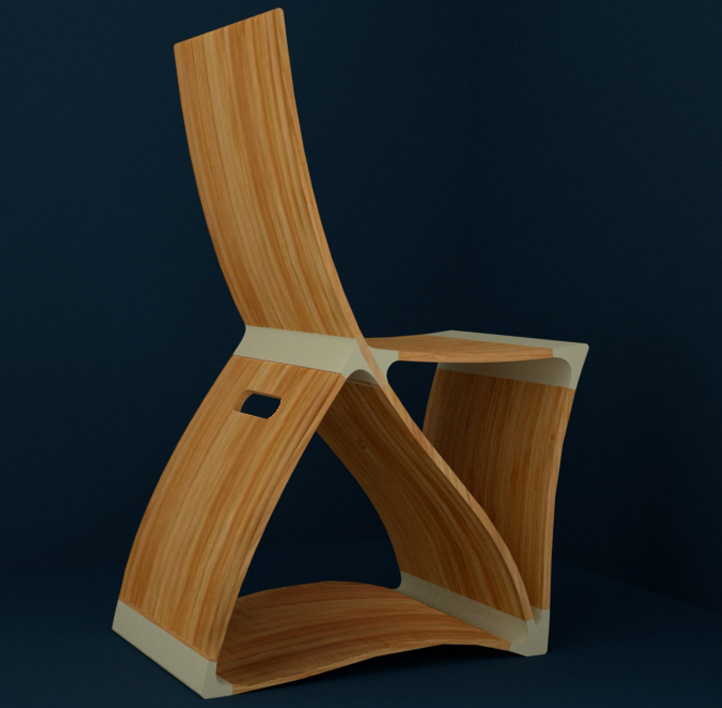 1. Three equal panels molded with the same slight 's' shaped curve.
2. Shorter panels derived and cut from original form.
3. Solid carved joints fused to panels to create closed geometry.
4, Completed chair and choice of finish.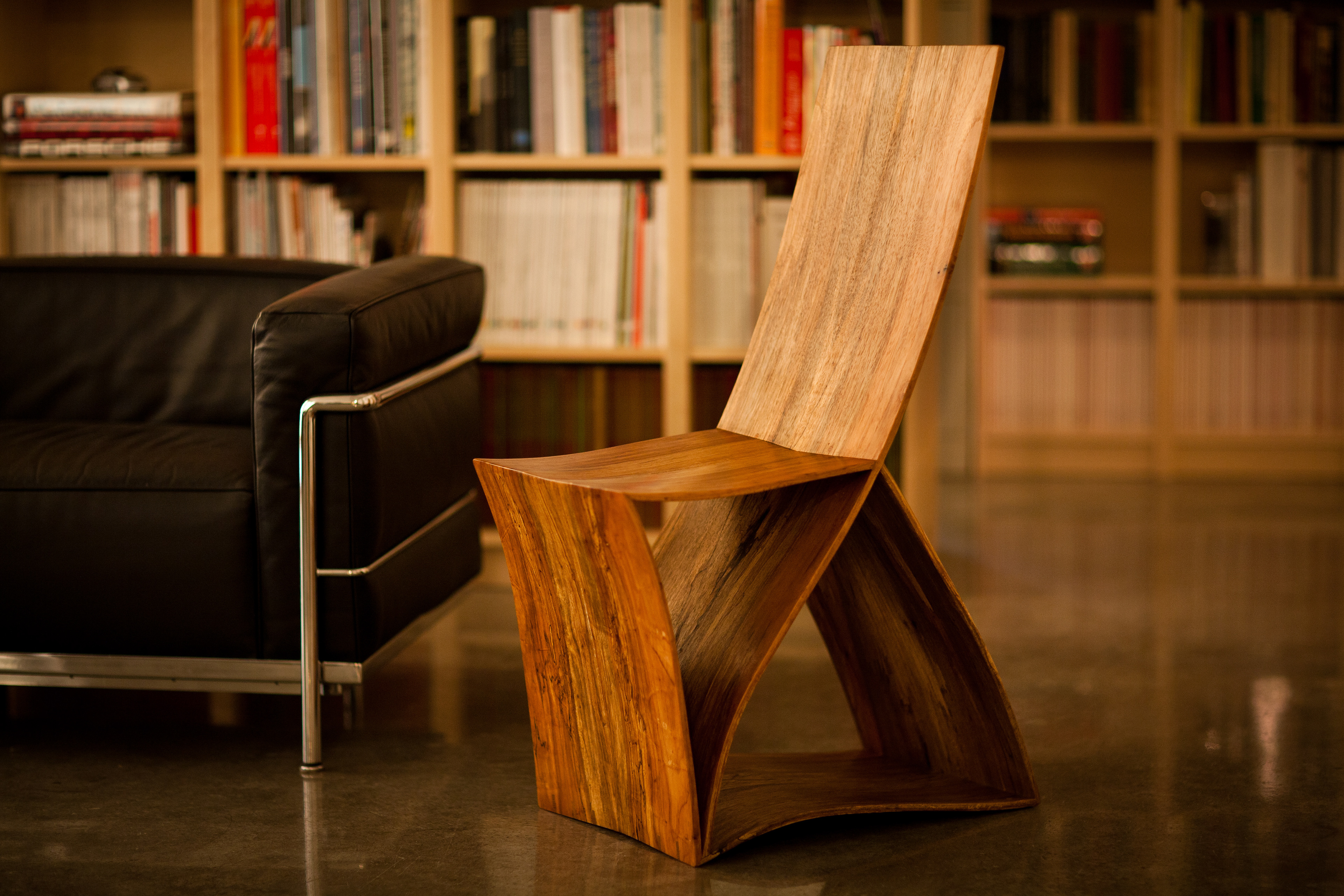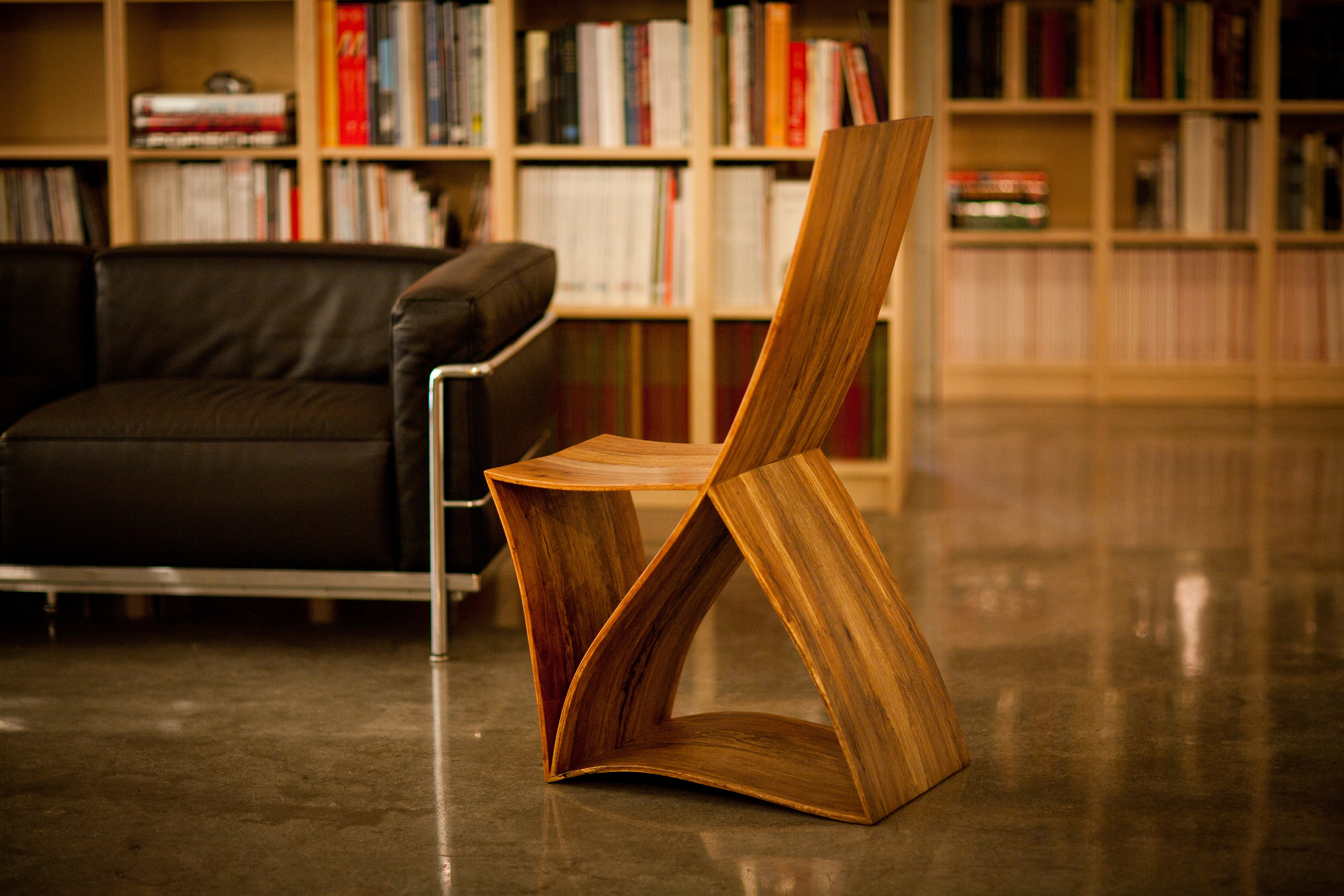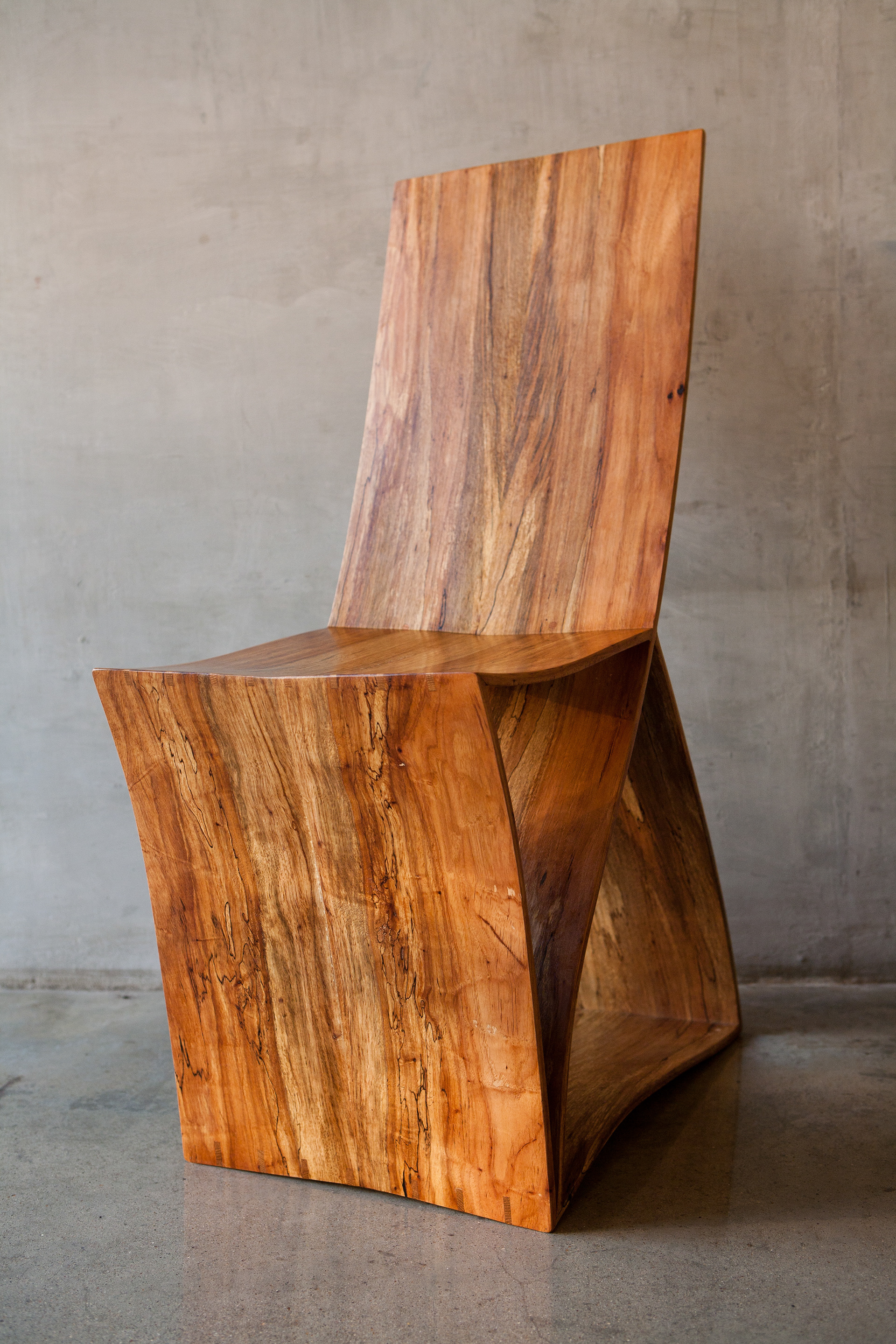 Tertulia Fissa: pecan wood prototypes (2011) | 
Photo Credit: Alisa Marrow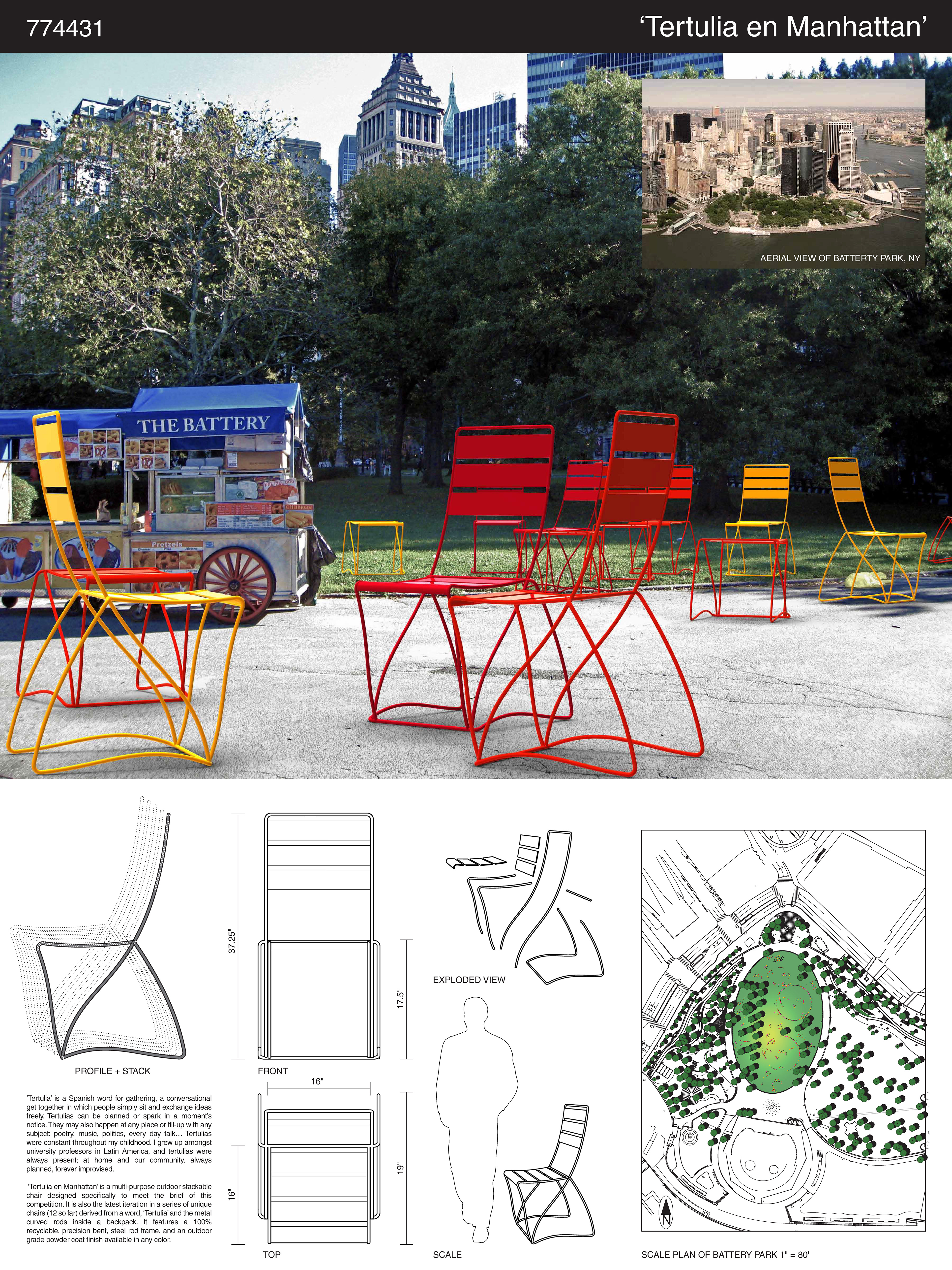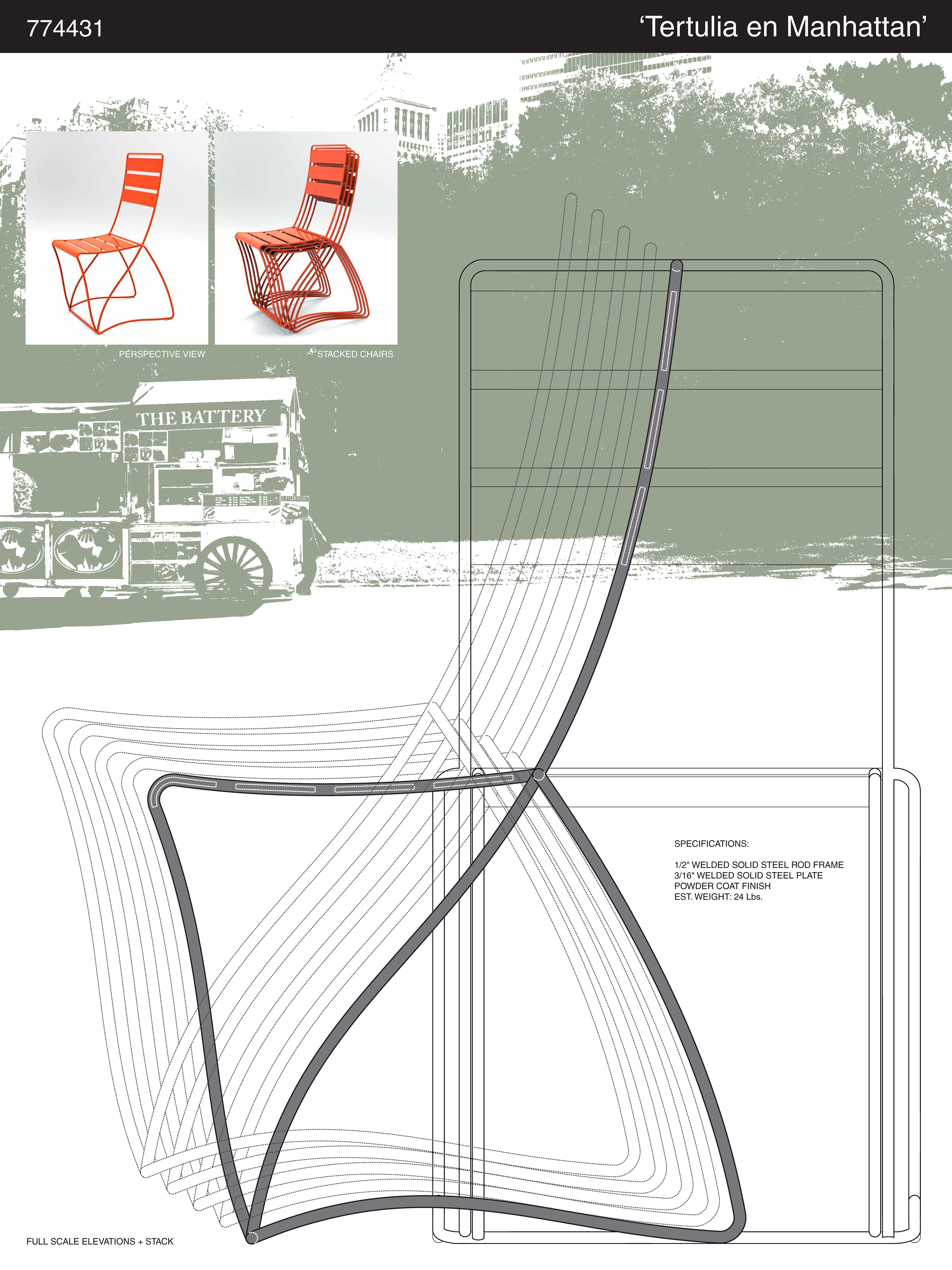 'Tertulia en Manhattan'

is a multi-purpose outdoor stackable chair designed specifically to meet the brief of Battery Park's Design a chair Competition. It is also the latest iteration in a series of unique chairs (12+ so far) derived from a word, 'Tertulia' and the metal curved rods inside a backpack. It features a 100% recyclable, precision bent, steel rod frame, and an outdoor grade powder coat finish available in any color